AERVOE Military Vehicle Camouflage Paint is no longer available -
But we do offer our own line of WWII Flat Olive Drab.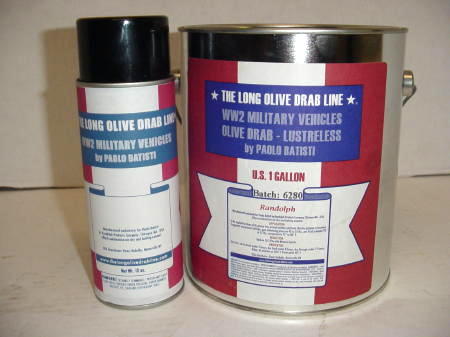 The Long Olive Drab Line
This paint was developed by Paolo, who spent many years of research to ascertain and duplicate the correct color for WWII vehicles. I feel this is the closest anyone has come to the color and texture of the WWII paints.
Price - Per Gallon - $42.00 Price
Per Aerosol Spray - $10.00
Phone - (631) 874-8660 (Mon-Fri 9AM to 5PM EST)
Fax - (631) 874-3831
E-mail - sales@debellajeepparts.com